There are signs of continued weakness in India's economy. The country's industrial production has reached the lowest level in the last eight years. All three broad-based sectors in Capital Goods Production, Consumer Durables and Infrastructure and Construction Goods declined.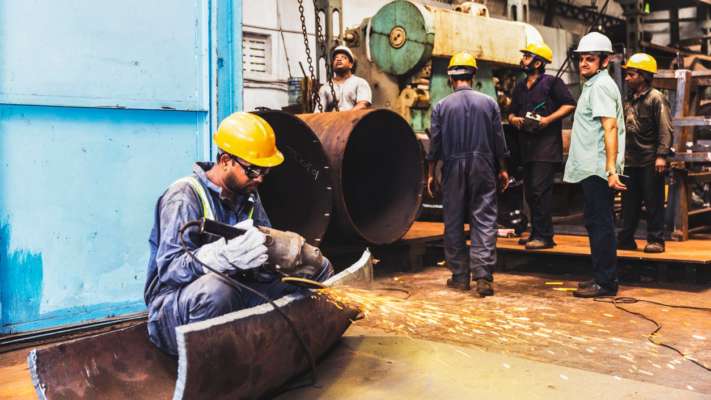 Ministry of Statistics released data
According to the data released on Monday by the Ministry of Statistics, the Index of Industrial Production (IIP) fell by 4.3 per cent in September 2019 as compared to August 2019. A year earlier, in September 2018, industrial production registered a growth of 4.6 percent. According to the Central Statistics Office (CSO) data, this is the biggest drop in the IIP episode of 2011-12 by 4.3 per cent. Earlier, the IIP had fallen by 0.7 percent in April 2012. The government has revised the IIP data for August. Under this, it had fallen by 1.4 percent in that month. The initial estimate was reported to be 1.1 percent.
The biggest decline of two years in the service sector, still a decrease in demand
In the current financial year, the growth of IIP in the April-September half-year was just 1.3 percent as compared to a growth of 5.2 percent in the same period of the previous financial year.
Decline in manufacturing, power generation and mining sector
The main reason for the decline in industrial production is the weakness of the manufacturing sector. The sector declined by 3.9 percent in September, compared to 4.8 percent in the manufacturing sector in the same month a year ago. Electricity production also declined by 2.6 percent in September, compared to 8.2 percent in the same month a year ago.
Similarly, the production of the mining sector declined by 8.5 percent in September. In September last year, there was an increase of 0.1 per cent in this sector.
Ease of Doing Business: India's jump in rankings, reaches 63
Production of capital goods (capital goods), considered an investment mirror, declined by 20.7 per cent in September 2019, compared to a growth of 6.9 per cent in the same month a year ago.
Decline in Primary Goods, Infrastructure and Construction Goods and Consumer Durables Sector
In the same month this year, primary goods (primary goods) declined by 5.1 percent while infrastructure and construction goods (infrastructure / construction goods) fell by 6.4 percent in the same month as of September 2018 under the usage-based classification. Consumer durables and consumer non-durables items declined by 9.9 per cent and 0.4 per cent respectively in September.
In terms of industry, 17 of the 23 industrial groups in manufacturing sector registered a decline in September this year compared to the same month last year.
(Input: PTI)